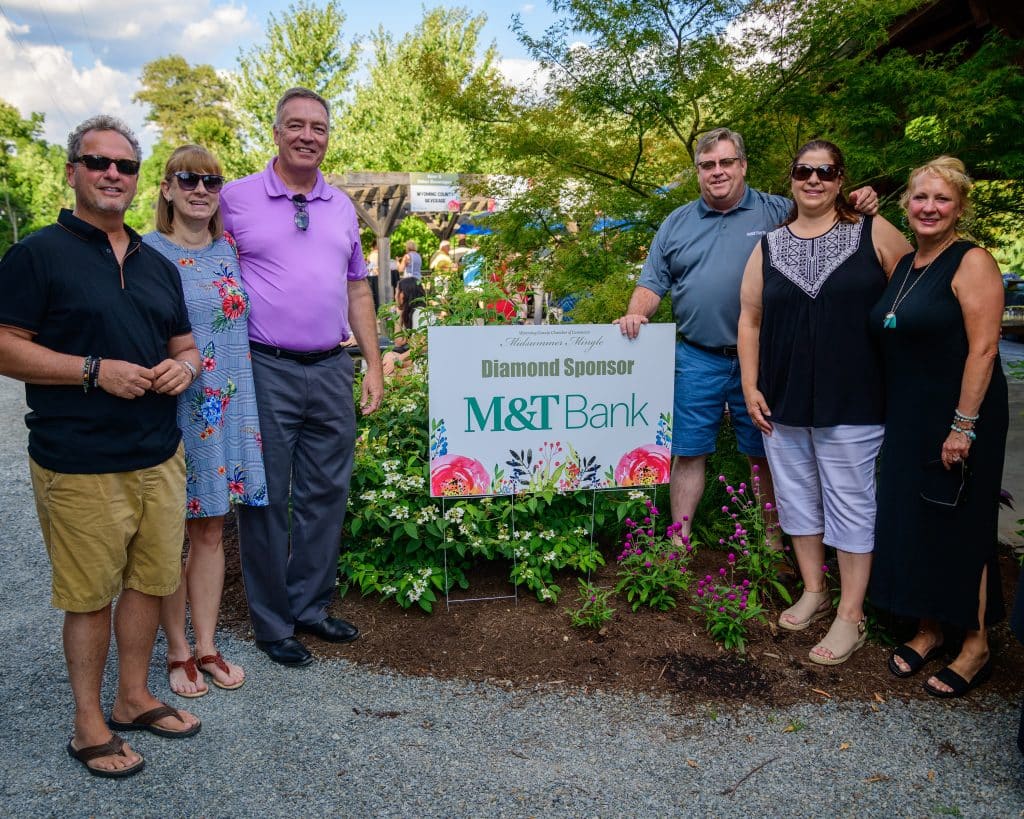 Let's get this straight… An article in a chamber of commerce-published magazine about why it's a good idea to sponsor chamber events?
Predictable, if not preachy?
Only, this is a guest article written by a small business owner whose entire marketing budget – 100% – is dedicated to chamber memberships and sponsorships.
So, let's get to it…
Why Sponsor Chamber Events?
To Support the Chamber, Of Course.
A lot of pre-pandemic chamber sponsorship spending was of the "good community citizen" variety – an understanding that chambers do an important service in the community, and that service needs to be financed.
That purpose hasn't changed at all, but the way businesses spend money sure has.
Chambers everywhere have seen the frequency of big, sustaining checks fall, replaced with a need for more, albeit smaller, supporters.
This is a trend that chambers are grappling with every day, and if sponsoring your chamber because you believe in its mission, and the team, is your reason for doing so, you deserve all the credit in the world.
Why Sponsor Chamber Events?
Two Words:
(Targeted Marketing)
But, many businesses don't think that way. So, why sponsor chamber events? Because nowhere on the planet will you find a better targeted marketing opportunity.
Yes, social media offers tremendous targeting tools, as do some other forms of advertising (if they happen to have the right audience for you).
But, week-in and week-out, chambers put the audience you need in a room for you, where you can talk to them directly, as opposed to simply sticking ads (they don't want to see) in their faces.
On top of that, they have their bigger audience segmented for you… Events about marketing are going to draw people with that interest. Energy forums will capture that audience. Young professionals newsletters can put in front of your future hires.
Doing Sponsorship Right
But there's a caveat… You have to do it right.
Sponsoring an event isn't handing the chamber a check and just accepting their thank you from the podium. No, it's an important part of your marketing strategy, and requires a process.
Which means:
1. When you scribble the check, let the chamber team know what you hope to get out of the investment;
2. As a sponsor, you are partly responsible for the event taking place, so put your team in the room and, while networking, call attention to your sponsorship by thanking people for attending;
3. Most chambers will give sponsors a list of attendees – get that list and use it… You have an easy hook for following up with people: they attended the event YOU sponsored!
Where else can you do laser-targeted marketing, AND help the organization fulfill its mission?
Here's your opportunity.
Craig Turner spent eight years with the regional chamber of commerce in Western New York before starting his own business. Momentum – The Business Growth Agency consults with chambers of commerce, and their members, throughout North America.
– By Craig W. Turner,
Momentum – The Business Growth Agency