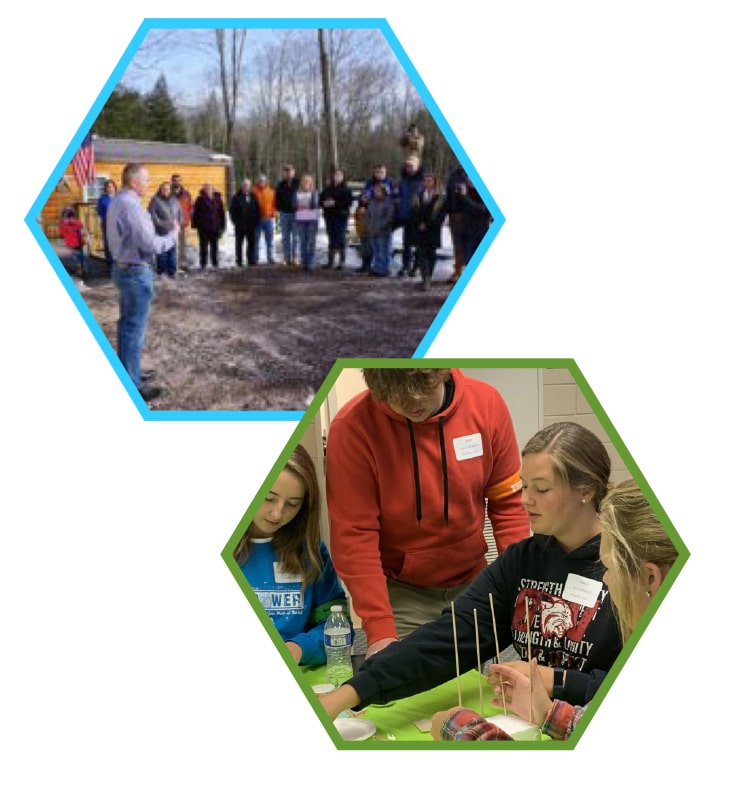 NEW Youth Leadership Program for 
Junior and Senior high school students.
The 5 session program will provide opportunities for the students to engage, share ideas, and impact future transformation in Wyoming County.
INVEST IN OUR YOUTH
Students will gain an understanding of servant leadership, effective communication, and how to balance work-life responsibilities. An investment in our youth programs is an investment in the future of our workforce.
Session Sponsorship Investor will have recognition at one of the 5 YOU session and Business logo on all program materials and marketing , and Business Logo on program T-shirt. 
T-shirt sponsorship investor has  business logo on the back of the program t-shirt.