Tunkhannock Students & Employers Embrace School-to-Work Program
To address the shortage of workers that is affecting almost every sector, Wyoming County businesses have been looking to Tunkhannock Area High School to supply them with employees. Students enrolled in technology and trades-based curricula are enhancing their skills at ever faster rates, and many are already finding employment during and after school hours. These include coursework as diverse as engineering, cyber security, automotive technology, culinary arts, carpentry and construction, workplace financial management, and early childhood education.
The TAHS School-to-Work Program suffered during the pandemic largely due its intrinsic hands-on components. But it has more than bounced back in the past two years as students and parents reassess the benefits of trades-based education as it relates to an ever-evolving economy and industrial landscape. There are currently 72 students enrolled in the welding program alone. An impressive 20 percent of this year's seniors have turned to cooperative education as a pathway to employment.
The curriculum is a combination of state-approved programs from the Pennsylvania Department of Education and a variety of supplemental programming. There is strong emphasis on employability skills, which include teamwork, interview skills, and writing resumes and cover letters.
"Pretty much everybody has a job or is close to getting one," Greg Ellsworth, director of Career and Technology Education (CTE) for the school district, said of senior enrolled in the program. The 600-hour School-to-Work course requires 120 hours of daily classroom work, with 40 seniors currently enrolled. "If they complete that, they take the NOCTI test at the end."
The nationally-rated NOCTI exams are tailored to the individual CTE programs. In addition to the aforementioned, they include small engines and power equipment, building construction, business technology, computer programming and coding, information technology, graphic design and print media, engineering technology and architecture, machining and metal fabrication, and wood technology.
Many students, Ellsworth noted, take classes in more than one course of study to fine tune skills for a specific job or career path. If they opt to further their education after TAHS, many of the CTE courses can be converted to college credits, giving them a head start toward a degree. Five participants are currently employed by the school as paid interns – four of them working together on the District's tech support system and one as a custodian. Others have found work outside the school.
Tunkhannock senior Collin Matosky-Bradbury is in his second year of the CTE business program with additional coursework in computer technologies. He and a fellow classmate Michael Volker have been working at Milnes Engineering after school helping to digitize handwritten records that go back several decades.
"It's nice to have these kids in an office environment," Ellsworth remarked. "And they are making a big difference too."
"It's a fun job," said Collin. "And we're going to scan all of their maps and hyperlink them." He credits TAHS instructor Rob Kuschke for giving him a solid understanding of Microsoft Office. "Just having that class has prepared me for the job."
Tony Ostir, another TAHS senior, has been applying his education in automotive technologies as an employee at Northstar Stone where he works on a wide variety of equipment and vehicles. Tony will continue his education in electronic diagnostics and related studies beginning in June at the Universal Technical Institute in Exton. He plans to take back-to-back certification programs that will include specific instruction on Ford vehicles.
Collin will attend Penn State to pursue an accounting degree with the intent of securing a future as an accountant or financial manager. "This is a new generation," he stated. "Newer minds are good minds, and we have much to offer."
Both young men credit the School-to-Work Program and their teachers for helping them identify and follow their interests. "If a kid really likes a certain subject, they are going to want to work in that field," Tony maintained. "And they're eager to learn more."
Third-year students in the Early Childhood Education program are also finding gainful employment outside the school, working at local day care centers. Like their counterparts in automotive, welding, carpentry, and construction whose coursework is largely hands-on, they work directly with children involved in the Tiger Tots program at TAHS.
Instructor Lori Bishop explained that her students are getting all of the individual credentials mandated for certification as a Child Development Associate, including CPR, first aid, and food safety. And they can all be completed right at the school. "It's all about getting the certification earlier," Bishop related. "They'll be ready to get a job when they leave here."
On the flip-side of career-specific courses are Employability Skills, handled at TAHS by Andrew Ulitchney, who was brought on board as an instructor when students returned to their classrooms as the pandemic eased. "This would include soft skills, which are personality traits and behaviors that will help candidates get hired and succeed at their work," Ulitchney explained. "They relate directly to how well you can work with and interact with others." Lessons also include resume and interviewing skills, communication skills and financial management. And Ulitchney conducts monthly meetings at a student's place of employment with the student and the employer.
Ellsworth and all of the CTE instructors are pleasantly surprised by the growth in participation among students in the School-to-Work Program, at least double what it was prior to the pandemic and equally involving girls and boys. The Tunkhannock Area School District is gaining a reputation for turning out work-ready students, and Ellsworth fields calls daily from local business owners looking to fill entry-level positions. "Increasing CTE programming and student participation is a great trend for our students and community," Ellsworth stated.
To learn more about the program, including dual enrollment, which allows a student to earn college credits while they are still in high school, interested readers can log on to tasd.net and click on Curriculum and Instruction under the District Information tab. Ellsworth can be reached at Greg.Ellsworth@tasd.net or by phone at 570-836-3111.
– Written by Rick Hiduk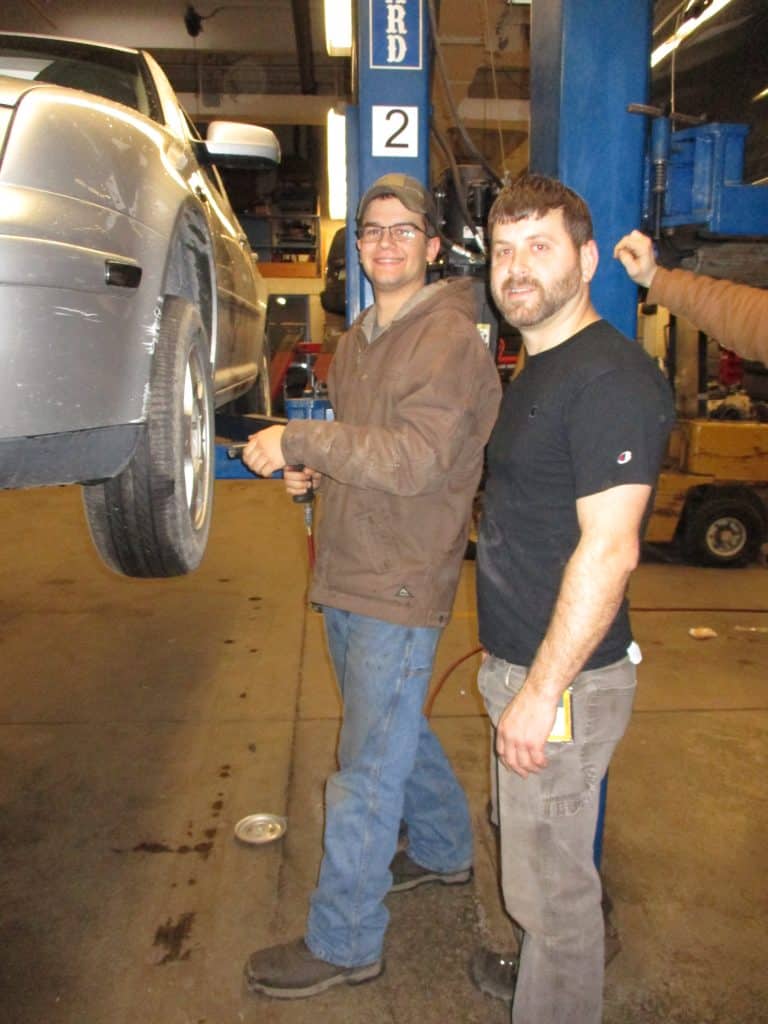 Automotive Technology teacher Kyle Snover (right) provided the knowledge for Tunkhannock senior Tony Ostir to get a job at Northstar Stone as a vehicle mechanic.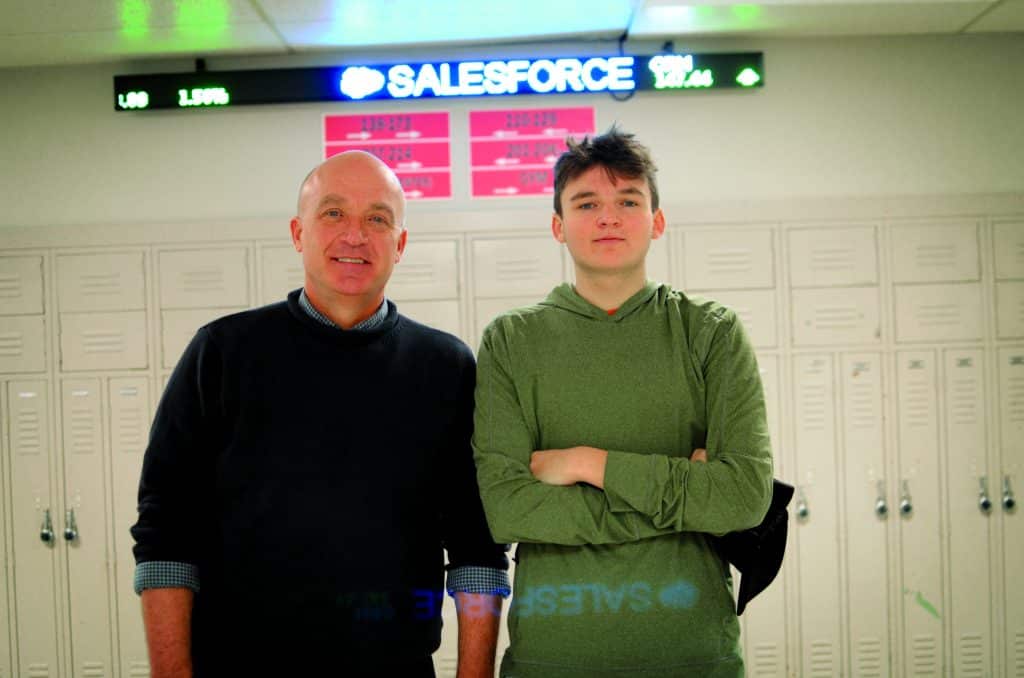 Tunkhannock senior Collin Matosky-Bradbury (right) got his Microsoft Office training from instructor Rob Kuschke and is using it for a job at Milnes Engineering